Financial Planning for Denton Residents
Personalize Your Financial Goals with Watt Wealth Management
Match your investments to your goals.
At Watt Wealth Management, we know that the pursuit of financial success begins with a plan. Our experienced team of financial advisors can help you create a solid financial foundation so that you can invest your money in ways that help you achieve your goals — no matter what they may be. Not only will we help you complete your entire financial picture, but we will also monitor and optimize your plan's performance as time goes by and circumstances change. Live a life with more financial freedom by calling Watt Wealth Management in Denton today to schedule an appointment.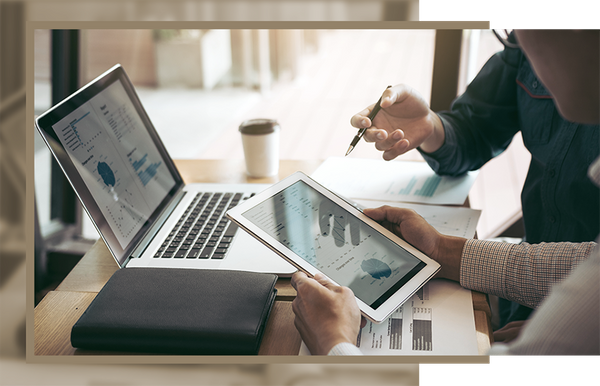 Benefits of Financial Planning with Watt Wealth Management:
Build a foundation with achievable goals
Develop a complete financial picture
Properly invest your finances
Set yourself up for financial success
Personalized plans to match your financial and personal goals
Whether planning to build a home by the lake or help your daughter launch a business, you need a well-conceived plan in order to succeed. Pursuing financial independence is no different. Whether you're looking to grow your money over time, generate income in retirement or preserve wealth for future generations, confidence in your financial plan comes with knowing your assets are invested well. As your knowledgeable partner, we provide wide-ranging, comprehensive financial planning with which to chart a detailed course for pursuing a bright and confident future.
Our disciplined planning process accounts for your short- and long-term goals, your tolerance for risk and your stage of life, while also keeping a watchful eye on today's complex domestic and global markets. In our experience, that's the best way to customize a comprehensive, diversified portfolio that is flexible enough to meet your needs now and in the years to come.
Our financial plans offer a high-degree of personalization that matches your investments to your goals and ability to take on risk. We analyze each potential opportunity to find just the right ones for you, your family and your goals, while also helping to manage your liabilities so you feel confident in your complete financial picture.
The result is a financial plan that is as dynamic, vibrant and enduring as the lifetime of achievement it represents. Simply put, we believe our business is people and their financial well-being, and we are as committed to your success as you are.
Build a Foundation With Achievable Goals
Realistic goals provide the foundation for a solid financial plan. That is why it is important to codify your own. They can include educations for children, a second home, your income needs in retirement, your philanthropic interests, and plans for your estate. Because no two people are the same, building a financial plan around your specific goals creates a plan that is uniquely yours. We will work closely with you to identify and define your near- and long-term goals, check for goals that may conflict and work to resolve conflicts that arise. Even more important, we'll set metrics with which to define success and adjust your plan as necessary.
Develop a Complete Financial Picture
Along with a complete picture of your goals and time horizons, a personalized plan must incorporate current assets and liabilities in order to establish your net worth and monitor it throughout the years to come. We also consider your comfort level with risk so investments can be made accordingly. If applicable, consideration is also given to consolidating accounts to make finances and cash flow easier to track and manage.
Monitor and Optimize Performance
Finally, we believe a financial plan should be as dynamic as the life it represents. Things change, priorities sometimes shift and new opportunities wait just over the horizon. That is why we continually monitor your plan's progress relative to your defined objectives. Should changes need to be made, we rely on myriad resources and experts to help guide our decision process and also to suggest appropriate actions or strategies. Together, we can review the options and make objective decisions. To keep you apprised, we provide ongoing reporting of your account activity and conduct periodic reviews. Because we are truly partners in this important endeavor, we also rely upon you to communicate any significant changes in your life.
Whether you are an individual with personal and family goals or the person charged with the financial goals of your organization, we are here to provide you with an array of financial and investment planning services essential to your success.
We will work hand-in-hand with you – and, if need be, your other professional advisors – to select the service that best suits your needs, then apply our investment insight and expertise to tailor the required service to your unique situation and with your specific goals in mind.
This information was developed by Raymond James. It is general in nature, and is intended solely for the purpose of illustrating conceptually how a particular estate planning technique might work, based on various assumptions. Whether the planning technique is appropriate for you will depend on your goals and your specific situation. This is not a complete statement of all information necessary for making an investment decision, and is not a recommendation or a solicitation to buy or sell any security. Investments and strategies mentioned may not be suitable for all investors. Past performance may not be indicative of future results. Raymond James does not provide advice on tax, legal or mortgage issues. These matters should be discussed with an appropriate professional.